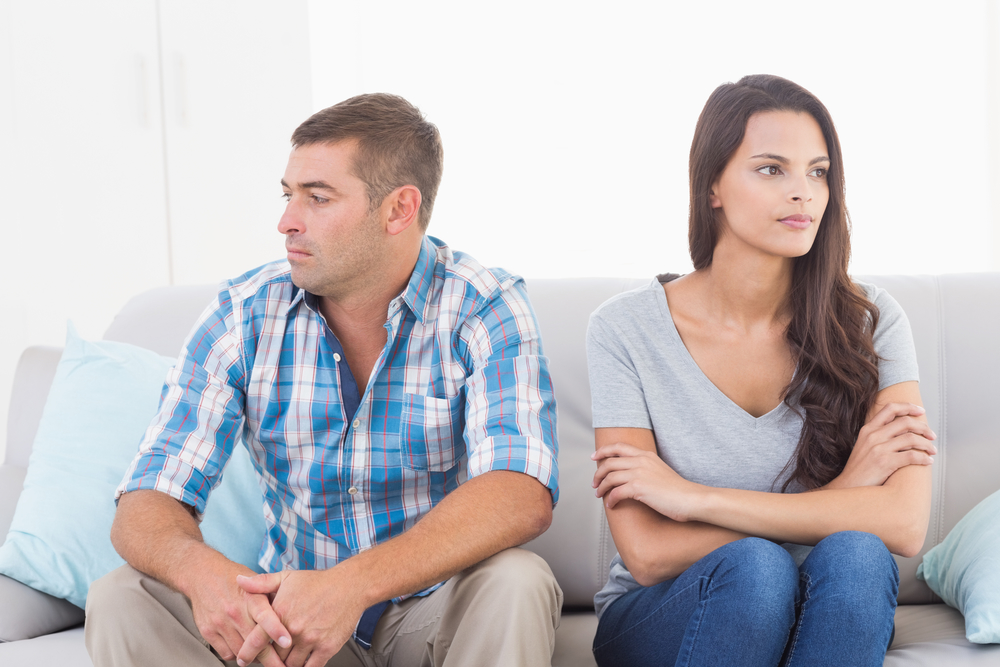 As one of the top providers of premarriage counseling McLean VA residents can rely on, my associates and I work with many engaged couples each year. It is a joy to work with these couples as they approach and plan for their wedding ceremonies, and it is work that all of us enjoy and find rewarding.
Now that we've been in the business of premarriage counseling in McLean VA for a few years, we've started to notice a trend: often we see or premarital counseling clients return to our office a few years after their weddings for a series of check-in or trouble-shooting sessions, and this often happens just as they're either talking about or working on becoming parents. While this is a joyous and wonderful adventure, it is also a uniquely challenging phase of couple relationships. So it's no surprise to us that some of our couples feel compelled to come back for a few visits to help smooth things out. We consider this "Pre-Parenting Counseling." For most getting ready to take the leap into parenthood, working with a McLean VA couples therapist has proved beneficial; especially for those couples who:
1. One of you is ready to have a baby and the other isn't quite there. This happens a lot, and stereotypical gender roles aren't always the point of friction. It makes sense: in today's world, we're all expected to balance competing priorities around work, having an active social life, remaining connected to our families of origin, and creating a family of our own. This is not easy; and if one partner has a sense that one area of their life isn't going quite how they'd like it to, they're less likely to be ready to dive into the great adventure of parenting.
2. Somebody's opinion about childbearing has changed. Most couples have at least a cursory discussion about kids prior to getting engaged and/or married — do we both want kids? How many? How soon? If those answers are the same or similar, we assume there won't be a problem reconciling plans when the time comes. It often comes as a surprise, then, when one partner finds him or herself feeling differently about having kids a year or two into marriage. Maybe you agreed to wait five years, but now it's two years in and you're feeling the itch to have a baby. Maybe you agreed to start trying to get pregnant after your first anniversary, but now you're a year and a half in and just not feeling ready. This may cause some tough feelings and disagreements when the partner whose opinion hasn't changed feels unfairly rushed or delayed on something they were counting on having happen at a certain time. A good couples therapist in McLean VA can help you sort through this.
3. You've encountered a fertility challenge. It's easy to take for granted that you'll be able to have a baby when you decide you're ready. But recent statisticsshow close to 30% of couples will face difficulties either getting or staying pregnant–and we'll be the first to say that infertility is one of the toughest challenges a relationship can face. This is a time when you'll definitely want the support of a McLean VA couples therapist to help you learn how to communicate effectively, provide appropriate support, and weather the storm this unexpected test can bring.
4. You're having a difficult pregnancy. There is an endless list of things to think and worry about during any pregnancy. If you're also facing pregnancy complications (e.g., depression or anxiety, a medical diagnosis for mom or baby, physical limitations), the worry can be exponentially greater. Seeking couples therapy in McLean VA can help couples get through a tough pregnancy with their relationship bond intact.
5. The reality of parenting has set in! There are so many things nobody tells you about being a parent — and things that you've heard, but that you can't really anticipate until you experience it for yourself. The sleepless nights, the constant worry about whether you're doing things "right," the wondering about whether your baby's cries or poops or schedule are normal… And what happens if your opinions about certain things differ in ways you didn't anticipate? How does couple intimacy fit into the new landscape of your life as a family of three (or four? or five?) All of this can take a toll on even the strongest couple relationships. A skilled therapist McLean VA looks to at Lindsey Hoskins & Associates can help you navigate this complicated process.
Contact us For Couples Therapy McLean VA Residents Trust
For more information about our services, or to set up a complimentary telephone consultation with one of our skilled providers, call us today at 240-752-7650. We can help you navigate the tricky transition to parenting and keep your couple relationship on solid footing. When you need to find couples therapy McLean VA families trust, Lindsey Hoskins & Associates is here to help.