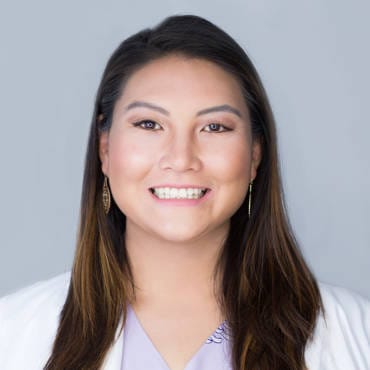 An Thai, MS, LMFT :: Senior Associate Therapist
Clinical Degree:  Virginia Tech, Couple & Family Therapy
Office location: Sterling; virtually to those located in Virginia
Available: Weekday daytime; weekday evenings
Fees: $190/50-minute session; $285/90-minute session; $1350 for Prepare/Enrich Package
Clinical Special Interests:  Stress Management, Infidelity, Child Development, Sexual Trauma, Cultural/Ethnic Issues, Human Trafficking, Domestic Violence, Substance Abuse, Anxiety, Parent/Child Relationships
Prepare/Enrich Certified: Yes
Contact: Email [email protected], Phone 703-951-6409
My Background
It doesn't matter if I am seeing an individual, couple, or family, I still firmly believe each and every client deserves dedicated time and effort toward personal growth through therapy. I became a therapist to help people both see their own intrinsic worth, as well as help them better understand their loved ones. Growth occurs when clients are willing to learn more about how they relate to themselves, others, and the world around them. Sometimes this growth blooms with a great deal of healing, and that healing often opens new paths to even more self growth. My desire, as a therapist, is to act as a support for you in this journey.
As a clinician, I have had the honor of working with clients from various backgrounds, and have learned that although some family systems may look the same on the outside, no two families are exactly alike. Patterns and values develop differently for every family and then pass on through a family's generations and evolve and change in their own unique ways giving each family its own unique culture and identity. My intention is to learn how your family members relate to one another and support your family system across the lifespan.
Clinical Expertise
A common point of significant personal stress for many of my clients is relationship stress. I have had the pleasure of managing a federal grant program dedicated to working with couples on stress management, communication skills, and financial management. By learning to understand the effects of stress on the individual as well as on the relationship can lead to improved partner communication, you can begin to alleviate the wear and tear that stress has on your life.
No matter who you are, everyone experiences trauma in their life, big and small. Trauma should not hinder anyone from living a fully satisfying life. My clinical experience has included working with clients who have experienced various different types of trauma. My unique focus is in complex trauma, which I learned a great deal about during my time working at a substance abuse treatment center and conducting research about human trafficking survivors. Dependent on the client, a traumatic event may be categorized anywhere on the scale of minor to significant. Trauma that seems insignificant to one client may be life-altering to another. Through therapy, clients who have suffered trauma can begin to address how their world view shapes the way they process trauma, and provides them with tools to cope with various levels of trauma based on their unique thoughts and reactions.
By utilizing various models of therapy and therapeutic tools and techniques, I am better able to help my clients address their issues with new and fresh approaches. I strive to provide a safe and welcoming environment for my clients in the therapy room, and I value every moment of learning that occurs for both my clients and myself.
About Me
I am focused on the client, and creating an collaborative, empathetic, and nonjudgmental environment where we are able to address their issues at their pace with someone who truly wants to listen and understand. I am an advocate in their therapeutic process, allowing their shared perspectives to help shape my understanding of their world view. In this way, I am then better able to offer differing perspectives that may enlighten their approach to a specific issue. My work has given me hope that growth and healing are possible, even when we are at our deepest feeling of hopelessness.Those are the moments when we need support.
I enjoy working with clients from all different backgrounds. In addition to English, I am also fluent in Vietnamese. My joys in life are trying new foods, sharing a meal with family and friends, weightlifting, and reading.
If you are ready to begin your journey in therapy, please contact me today!